Are you ready to grow your business with a strategic marketing plan?
The aim of every business established is to grow, and for every penny invested, one did expect profit in return. Let me quickly inform you at this point that if you are not interested in growing your business or helping your business reach its rightful market, kindly back off from reading this article.
But if you are interested, welcome aboard to this insightful journey on how strategic marketing can help improve your business.
Strategic marketing is simply a plan that ensures that all your marketing tactics align together in order to establish a clear direction and unified purpose which is to see your business succeed.
At this juncture, I should reiterate the fact that for every business to grow, there must be a strategic marketing plan. You don't just have to rush into it, you need to think strategically. Here is what a man who lost eight elections, failed twice in business and also suffered a nervous breakdown has to say;
Give me six hours to chop down a tree and I will spend the first four sharpening the ax- Abraham Lincoln
Now, listen to this carefully, the ultimate aim of a strategic marketing plan is to maximize your business's positive differentiation over competitors in the eyes of its target market. It is majorly concerned with defining what your business needs to 'be and become' in order to consistently grow above your competitors by rendering a better service.
I'm so sure you don't want to crash out over the effectiveness of your competitors and that's why you need to plan before cashing in on the business.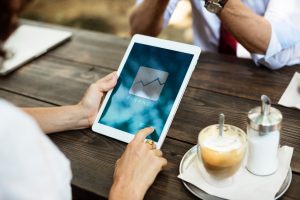 Here are three questions that serve as a framework for a successful strategic marketing; the How, When and Where strategic points.
•    How does your business plan to compete? What is going to be the basis of your business's advantage over your competitors? Identify this by carefully studying your target market and your competitors. There is always a gap to be filled, trust me.
•    Then the second question is, when will your business venture into the market? There is always time for everything. It would be highly irrational for you to start up a business when your market isn't ripe and vice –versa.
•    Finally, who else must have thought about the importance of knowing what markets to compete in? Knowledge they say is power and when applied adequately, becomes a great advantage over your competitors.  You need to identify where your business fits in. In other words, which markets do you need to compete in?
Let me put this to you before I go, the understanding of these three vital points of strategic marketing will facilitate an understanding that allows everyone in your business to understand what your business goals are, and your plans for accomplishing them.
It will definitely open new doors with potential and existing clients and in return, expand that small business of yours. You want to know why some businesses fail, it's simply because they ignore simple things like strategic marketing- would you?