Discover powerful strategies and real-life experiences that will help you overcome your fears and give you the kick-start you need to start writing your first book.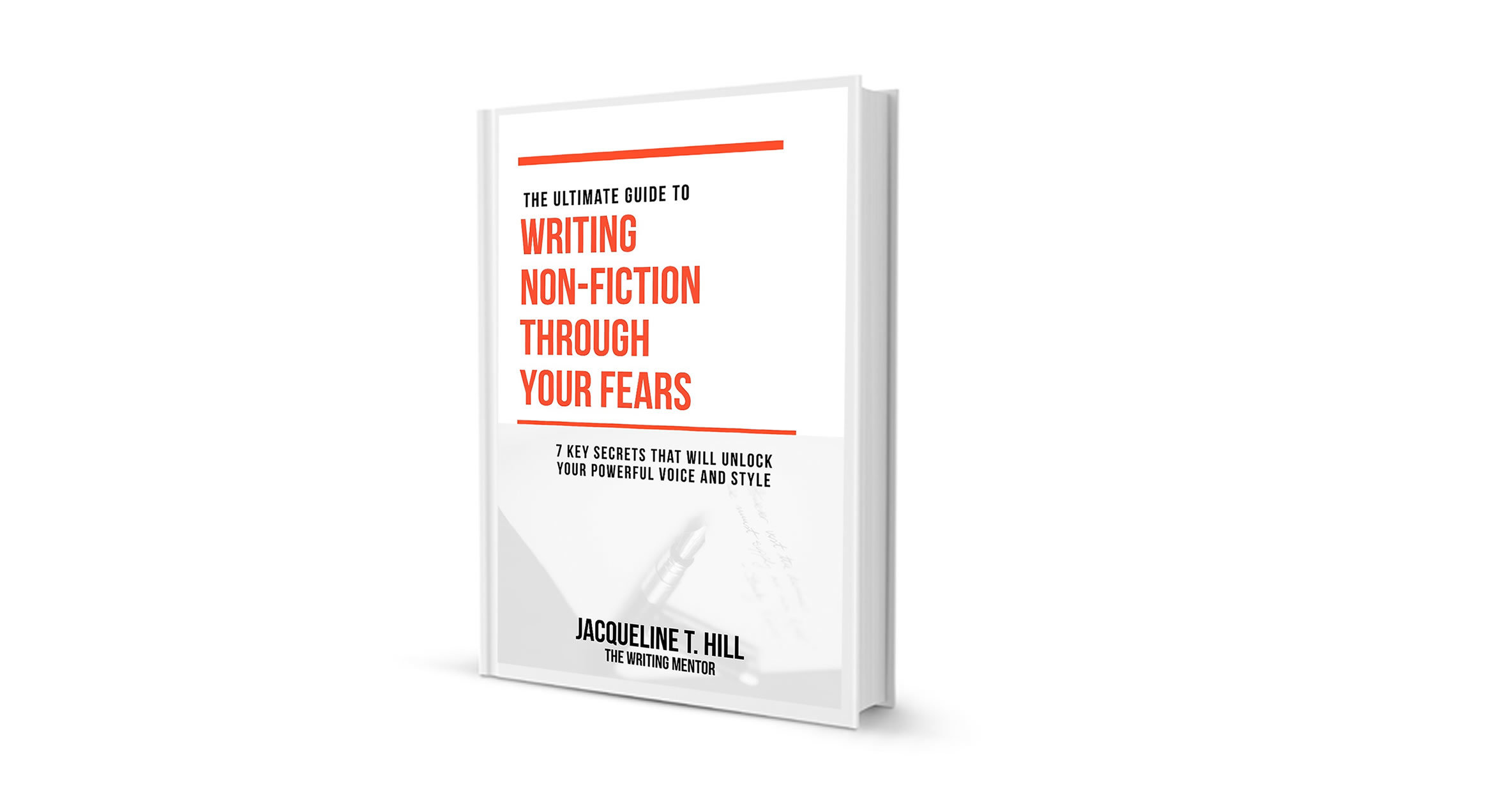 Do you have a great idea for a book and are wondering if your writing is good enough?  
Are you faced with anxiety and fears whenever you attempt to put pen to paper?
Or perhaps, you constantly experience the rather infamous writer's block even when you have developed a great idea for a book? You're not alone.
In "The Ultimate Guide To Writing Non-Fiction Through Your Fears," I share potent writing techniques with you that will help you overcome your fear of writing and help you get started in the journey of making your first book.
Whether you are a beginner or an intermediate writer, the influence of your critics could cause a lot of damage to your confidence and in this book; I detail my own story on how I was able to overcome the negative statements from writing teachers in order to get started on my first book.
In this book, you will learn
How to get started and overcome your fear of writing.

7 key secrets that will unlock your powerful voice and style.

How to recover from the negative statements from critics and channel that energy into creating a masterpiece.

Proven research techniques that help you develop your ideas and give you more insight on your chosen topic.

Using grammar, vocabulary, and diction to pass your message effectively while keeping your readers spellbound.

How to start your book marketing process and increase your audience after completing your book.
Here, you will understand exactly what it takes to become a great writer, to develop confidence in your own writing and bring your readers value with your words.
If you are feeling a little hesitant about your book idea or not very confident in your ability to structure that idea and paint great pictures with your words, then "Writing your way through fears" is exactly what you need to get started.
Now get your copy for only $19.97 
Jacqueline jumped started my writing into now what I consider a career.  With her positive and humble energy, she makes me feel comfortable enough to be personable and not "just" a customer. 
This is a testimony in itself.  She has also displayed honesty and integrity. My experience is that there aren't many professional, amateur, or even random strangers that can make another person feel human. 
These character traits are not given to everyone, however, Jacqueline possesses all of them intrinsically. Her approach is welcomed and I sincerely feel that she believes in me.
I recommend her services to all those I encounter that may be looking for someone with a professional writing background.
Justyn Knox – Education Consultant
Mrs. Hill worked with Middle School students to support their learning and increase their writing. She utilized higher order thinking skills in her instruction, and utilized student interest in her lessons.
During my observations, student's were always engaged and eager to learn. Now, she teaches others how to write.
After observing her teaching instruction, I highly recommend this course to the new writer and aspiring author.
Lynelle Lassiter Lyons – Assistant Principal
Mrs. Hill's writing plan helped my son in so many ways. He gained confidence in his writing and excelled in English by taking English 4 before leaving high school.
He's now in college and only needs one year of English to graduate. He applied everything she taught him in all of his subjects.
I thank God for allowing her to touch my son in so many ways. What she brings to the table will change your life. 
Jamiette Hair – Parent
I met Jacqueline through a mutual friend and with a description of what I wanted, she immediately referred me to someone that was qualified to fulfill my editing needs.
And just like that, the baton was passed.  I have been writing poetry for years, originated various greeting cards, completed numerous personalized poetry for individuals, made cd's and a poetry book to name a few. 
As the public welcomed my craft, I felt it was just not enough to satisfy my direction.  I wanted more.
I wanted to meet someone who had the capabilities to help me direct my craft toward excellence by smoothing my rough edges in writing and more importantly, correcting my grammatical errors. Jacqueline did just that.
To my surprise, not only did she work to modify my verse, she also had insight into seeing more than I could have ever imagined.
Rickie Recardo Sumler – Client
My name is Don Bellew, a volunteer at Poly High School in Fort Worth, Texas for the past three years. Our volunteer program was created to help struggling readers improve so they might pass a standardized test.
One of the activities that helped these kids get more involved in reading was to join in small groups and actually write a book each year.
The books were written with the student's input to create a new chapter ready to read each week. We, the volunteers, wrote the new chapter for the students to read aloud.
Jacqueline T. Hill graciously provided her excellent editing service at no cost this past school year 2016/2017.
Her work was 'spot on' and greatly enhanced the finished book. If more people would give their time like Jacqueline, the reading level of many more students could be significantly improved.
The students and volunteers at Poly High owe Jacqueline a big THANK YOU!
Mr. (Willie) Don Bellew, English Educator