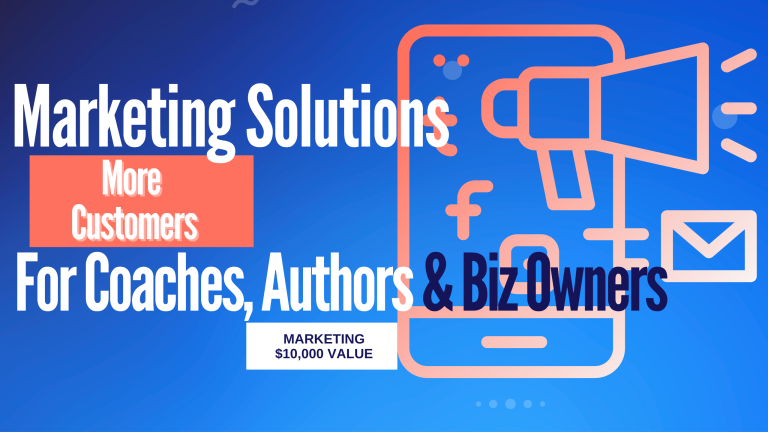 The Living Acts Terms & Condition
This Marketing Services Participation Agreement ("Agreement") establishes the terms and conditions relating to the Client's engagement with The Living Acts LLC's marketing services.
Client Agreement: Marketing Services
The Services
This marketing service, with a commitment period of 90 days for a single client, aims to promote and expand the client's business reach. From the day payment is received (known as "Service Start Date") until 90 days (Service End Date), the client will have full access to The Living Acts LLC for assistance throughout this journey.
Fee and Payment Schedule for Service
Service Fee
The Marketing Services Fee will be $3500 if paid in full unless otherwise agreed to monthly payments when signing this Agreement.
The Service Fee covers:
Marketing herein agreed to in written proposal. 
As per Section 2.1 above, in exchange for our services provided to you as stated herein, you agree to pay us the sum of $3500; there will not be an invoice reminder sent out regarding these payments; in case any authorized charge applied by us fails for whatever reason, payment still stands as agreed herein.
Payment and Expenses
Clients are required to make the full payment (unless agreed to monthly payments) of $3500 directly to The Living Acts LLC ("Payment"). In case the Marketing Services Fee payment deadline passes without being met by the Client, their enrollment into the Marketing Services could be forfeited.
Client authorizes The Living Acts LLC to charge their credit card on file for all Service Fee balances due and to keep this information updated at all times with them. Should payments become insufficient or declined for any reason whatsoever, The Living Acts LLC reserves the right to remove them from the Marketing Services without incurring any liability whatsoever in that respect.
Cancellations
Requests received for cancellation or refund by The Living Acts LLC will not be honored and any outstanding balance owing must be settled. Clients cannot make changes or substitutions after thirty days have elapsed; after ninety days have elapsed however, participation may be terminated with 30 days notice for any reason. Your fees and continued access will continue until your 30-day notice period has concluded, without refund. Once cancelled, however, a client may not rejoin for 12 months from either when cancellation occurred or until an open spot becomes available (whichever comes sooner).
Client's Conduct
Clients agree to conduct themselves in an appropriate, dignified, professional and respectful manner at all times during any events or interactions hosted by The Living Acts LLC and shall refrain from any activity which endangers the wellbeing of other attendees, participants or The Living Acts LLC's staff in any way.
Intellectual Property
All intellectual property rights associated with Marketing Services content and materials distributed during or in relation to it belong solely to The Living Acts LLC or partners present during a Marketing Services session. Clients agree not to reproduce such items for any use whatsoever without written approval from The Living Acts LLC first.
Cancellation of Warranties
The Living Acts LLC makes no warranties with respect to any aspect of the Marketing Services or materials related to or offered in connection with it and, to the greatest extent possible under applicable laws governing this Agreement, disclaims all implied warranties including but not limited to fitness for a specific purpose, accuracy, timeliness and merchantability. Client understands and acknowledges they are fully accountable for their own progress and results, with no guarantees being offered from The Living Acts LLC either verbally or written regarding future earnings, business profits, marketing performance or customer growth results of any sort.
Governing Law; Venue and Dispute Resolution
This Agreement shall be subject to Texas law and any disputes must be handled exclusively in Gregg County, Texas. Both Parties agree to attempt mediation as an avenue of resolution of any claims or controversy that arise out of or relate to this Agreement. Parties agree that mediation must be pursued in good faith before seeking any other legal or equitable remedy, including litigation, arbitration or any other dispute resolution procedures.
Entire Agreement; Waiver of Claims
This Agreement represents the entire understanding between the Client and The Living Acts LLC and supersedes all prior and contemporaneous agreements, representations, or understandings between them. No waiver by The Living Acts LLC shall be considered as a waiver of similar or related provisions in future Agreements nor constitute continuing waiver; all waivers shall only become binding if executed in writing by both Parties.
Indemnification
You agree to indemnify, defend, and hold harmless The Living Acts LLC and all of its officers, directors, employees, agents and third parties against losses, costs, liabilities and expenses (including reasonable attorney's fees) caused or related to your use or inability to use of the Marketing Services related services.
©The Living Acts LLC
Effective Date for Registration is June 1st 2023