How Would You Like To Build A Business That Captures Your Target Market And Locks Them In So Solidly That They Keep Returning To Pay You?
Now, Join My TLA

Writing & Business

Inner Circle Academy.
Dear Small Business Owners, Beginner Writers for Business, Ministries, New Entrepreneurs, New Solopreneurs, Stuck Business Owners
The ultimate way to stay on top of your business is to have a solid plan and strategy in position. Meaning, a quick scheme and tactic will only get you but so far. You lose lots of money, and confusion hits you hard and quicker then you can blink. You can't afford any more hits and misses. This gets you no where fast. Did you know that startup businesses fail within 18 months because of the top 5 areas? I don't want you in this number!
I want to help you get from where you are to where you want to be. You have an idea to help people and you want to generate revenue, too!
Firstly, You're here because your business may be in danger of failing. And, it's more than likely in the areas of traffic, leads, sales and marketing. You already know you don't make money without these areas. You're looking to help people. But, you know you want more and get exhausted from stresses of no money, no clients, no traffic or leads.
I want to help you leverage your skills in a different capacity.
Don't get me wrong, your idea is incredible. But, I can help you stand out in your market, show your difference to your market from your competitors, and get you sales. Let's pursue another option and plan for your business using strategies that will help double your sales. I personally teach 5 easy tools that will get you sales and traffic in 30 days.
Here's one of the concepts. If you have a product or service to customers, there's a way to find them, spend little to no money in marketing, and increase the numbers of your customer base. Should you have a product or service for businesses, it's much easier to get to them. I tripled leads, traffic and sales within the first week of hire for a few well-known brands by focusing on their target market.
Would you like to identify and avoid the biggest mistakes in writing and business? 

Business and writing are married. Even if you're not a writer, my strategy will help you create content in a way that doesn't require great or even good writing. Listen to this. Content writing produces better without a formal writing background. Even more, content creators go crazy when English teacher's or grammar people are around. So, don't worry because you won't need to write or be perfect. You will still run your business and generate money from content.
Don't spend the next 3-months making this one mistake in your business marketing.
You may have joined dozens of social media groups and paid over $2400 for courses, and still can't figure out why your business isn't moving forward.
But for you… It's time for something different because you're here to get unstuck or start over. So, in less than 30 days, discover how to get increased responses and get your business in front of 500K new people.
You know what this means, right? More people… More Leads… More Leads… More Money!

Let's get you a solid plan in motion.
Stop NOW! SERIOUSLY! You're wasting time. Many FREE groups don't give you the specifics you're about to receive in my inner circle.
While you're doing these things, you need to make a concentrated effort to get your product and service to your ideal clients and customers.
I want to show you how to get from where you are to a better financially stable place in your business. Hence, you want freedom in your business and fewer stresses and worries because you want to know what's going wrong in certain areas.
The average business can start seeing RESULTS in 30 DAYS or LESS using Social Media. Joining my inner circle gets you results in less than 30 days.
Here's what you'll get WEEKLY:

ALL COURSES  –A  TOTAL VALUE OF $10,000–
LIVE CLASSES for 16-Weeks for Business & Writing
Your Business and Brand in front of 500,000 or MORE!
Your Social Media following up to 10K. (Social Proof is IMPORTANT)!
Evaluation of Your Websites & Pages
Learn how to use Social Media with a LOW BUDGET
Learn where your customers and clients are hiding
Learn how to get them to become your followers
Learn how to generate leads
Learn how to increase page engagements
Answers to Your Business & Writing Questions
How to Write for Social Media & Your Website
Learn how to write of other platforms for exposure
Learn how to write copy for ad conversion
Get this LIVE Course for $137 $67 per month for 16-Weeks. YES! Over 50% OFF! But hurry! This price will only last for 48 hours! I only have 200

100

spots left! This group is small intentionally! It is my intention to help you one-to-one!
Try it for a 7-Day trial of only $7.97 or
Pay in Full for 4 Months only $267 $207
DO NOT PAY FOR A 12-MONTH MEMBERSHIP!!! ONLY PAY FOR 16-WEEKS! 
I only have 200

100

spots left! This group is small intentionally! I want to help you one-to-one!
Trust me. I've helped a room full of 168 students at one time. And with different learning styles, personalities and levels of learning. (Sorry! I had to make this comparison)!
Need More Proof? Here's what members are saying!
Justyn Knox says, "Words can't describe how much Jacqueline has meant in starting my business.  I don't know that any new business owner really understands the work, perseverance, and tenacity it will take to start a successful new business.  The truth is without "Jacqueline, I probably would have given up on the business.  Jacqueline has been the one to encourage me, give me advice during times of frustration and push me to new heights I would never found on my own.  She makes a personal connection with each of her clients which always lets me know that Jacqueline cares about me and the growth of my business.  I appreciate howshe has helped transform my business mindset and helped me broaden my advertising market.   She has coached and developed my writing abilities, marketing skills, and website design.  I am grateful fr her unique coaching style and business mindset!"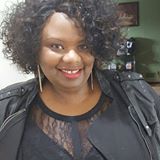 N'Tombe adds, "I would like to take the time to Thank You for all the time you spent during our consultation answering my questions and listening to my ideas, as I embark on my journey of starting my nonprofit. Our conversation was personable yet professional and insightful. I highly recommend your services to anyone who wants to build their business or nonprofit with someone with knowledge and integrity."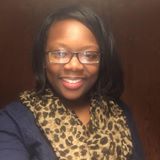 DaVarika states, "Speaking with Jackie for consultation was a very great decision! She was very informative about using my blog to get me to the next chapter of my life, but also about the statistics on various internet platforms. Her approach to consultation has definitely opened my mind and challenged me to do more. As she stated, "Growth is going to take place," and I strongly believe that after speaking with her."
Get this LIVE Course for $137 $67 per month for 16-Weeks. YES! Over 50% OFF! But hurry! I only have 200

100

spots left! 
Try it for a 7-Day trial of only $7.97 or
Pay in Full for 4 Months only $267 $207
DO NOT PAY FOR A 12-MONTH MEMBERSHIP!!! ONLY PAY FOR 16-WEEKS! 
Ready to Join?

Now, get the help you need to get unstuck in your business and writing! You will need to fill out the form to receive the link to the group! Thank you!
Please be advised that the trial period appears after you click on the monthly subscription rate.